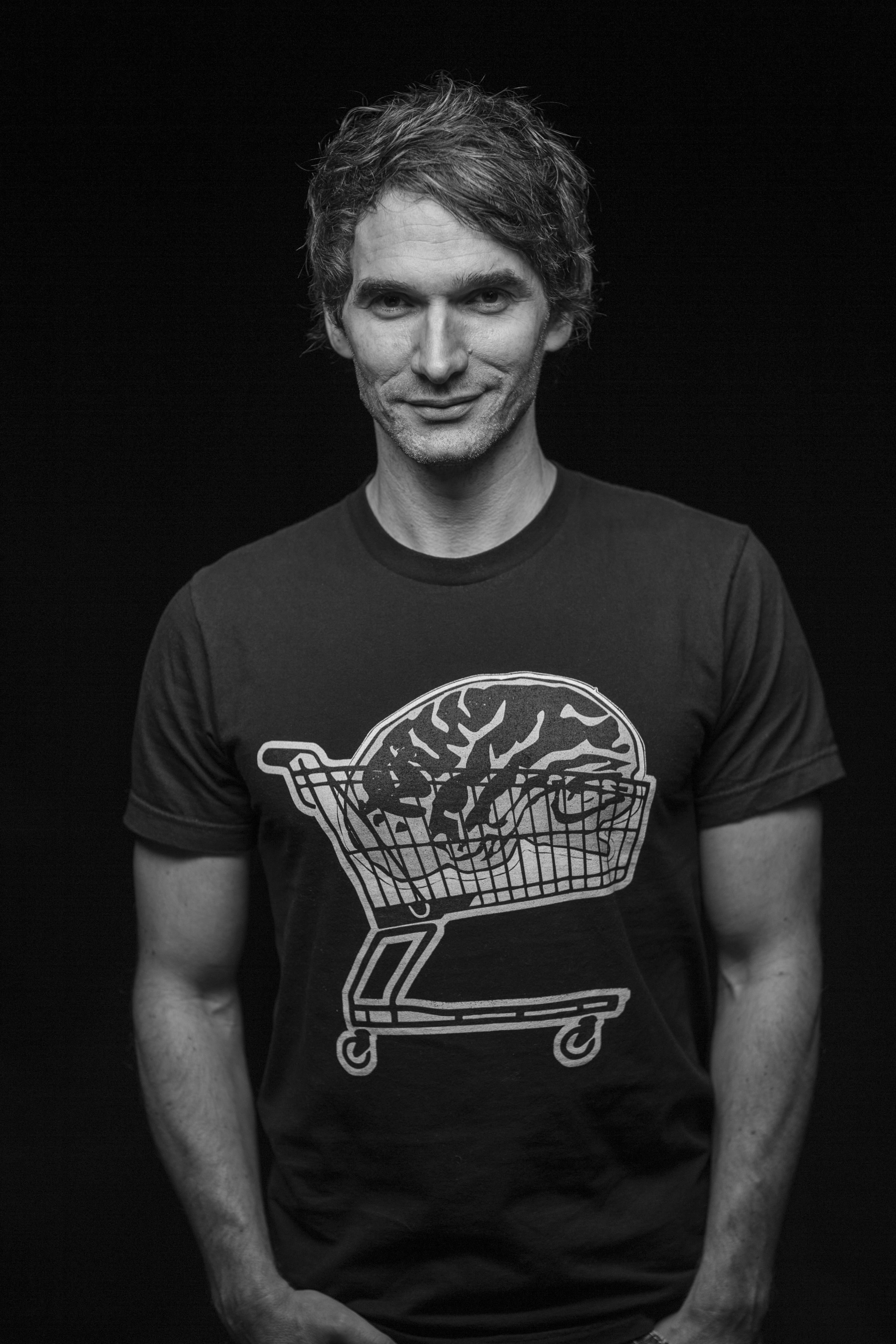 Todd Sampson
Award-winning documentary-maker & television presenter
Biography
The eclectic life of Todd Sampson began on Cape Breton Island, off the north east coast of Canada.
He grew up in modest circumstances. His father was a factory worker for Coca-Cola and his mother a checkout girl for KFC. While neither of them had any formal education, Todd entered university on full scholarship studying biology and economics and then went on to complete an MBA by age 24.
Todd was the CEO and Chairman of Leo Burnett Australia and sits on the board of both Fairfax and Qantas. He is the co-creator of the Earth Hour initiative – the largest environmental movements in history – reaching over 1.4 billion people in over 5500 cities.
The Financial Review and News Limited ranked him as one of the most influential executives in Australia. He has won CEO of the Year twice and has featured on the cover of
BRW magazine.
Todd is also the breakout star and co-host of the smash hit ABC show The Gruen Transfer. This unique show is one of the most watched programs on Australian TV – winning multiple international awards including the prestigious Rose d'Or Award for entertainment. He is also a regular host on the Channel 10 news show The Project and has featured on CNN and Sky News.
Todd recently handed his brain over to science to become host and 'human lab rat' in a ground breaking science documentary series called Redesign My Brain. It was one of the most watched Australian science documentaries of all time and won the ACCTA Award (Australian Oscars) for Best TV Documentary of the Year. It's now being shown around the world on the Discovery Channel.
Todd is un-doubtedly one of Australia's freshest and interesting TV personalities with the ability to combine intelligent insight, with humility. One reviewer colourfully captured his unique 'science-adventurer' style, "If Bear Grylls had a love child with Brian Cox, it would be Todd Sampson".
He's also climbed to the top of Mount Everest, unguided.